We'll take your brand to the next level with custom displays.
No challenge is too big or too small for our team here at d3 when it comes to the custom POP displays we design, create, and ship. Whether you need a semi-permanent display made of tough cardboard or a lasting permanent display that will help your products stand out for several months, we've got you covered.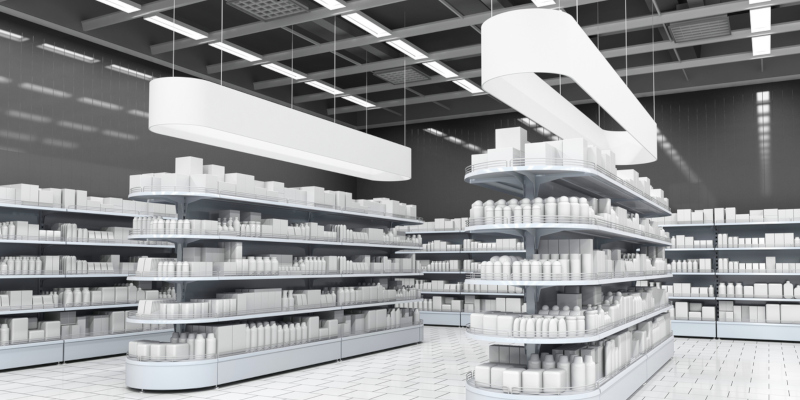 We have extensive experience designing and creating several types of custom POP displays. For example, we can design and build everything from standalone displays to PDQ trays. Even if we haven't made a display quite like the one we make for your before, we know that we're more than up for the challenge.
We credit our years of experience working with retailers in many different industries in the Montreal, Quebec area to our ability to create extremely effective custom POP displays. Deep down, however, we're about more than simply creating attention-grabbing displays. In fact, the foundation of our company culture comes down to going the extra distance. When you work with us, we'll go above and beyond to ensure that your product stands out.
During every step of the creation process, our team here at d3 will be here for you. This means we'll always be around to take care of problems, answer your questions, and ultimately, do whatever it takes to make your journey to retail success stress-free and enjoyable. To find out more about who we are and what we can do for your brand, give us a call today!
---
At d3, we offer custom POP displays to businesses throughout Canada, including Toronto (GTA), Montreal (GMA), Vancouver (GVA), Mississauga, Etobicoke, Brampton, Calgary, and Halifax. We also serve the USA, including Chicago, New York, New Jersey, Los Angeles, Dallas, Seattle, Atlanta, Charlotte, Kansas, and Miami; Europe, including London, Paris, Barcelona, Frankfurt, Milan, Prague, and Budapest; and Asia, including Mumbai, India; Bangkok, Thailand; Manila, Philippines; Beijing, China; Colombo, Sri Lanka; and Sao Paolo, Brazil.