We'll make sure that your POP displays get results.
When shoppers walk through a store, you only have a few seconds to turn them from a shopper into a buyer. If you're ready to effectively target your client base and experience true retail success, our team at d3 is here to help with custom-designed POP displays.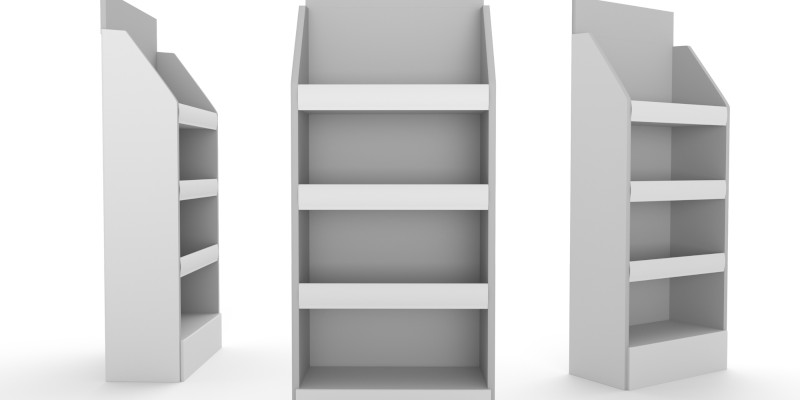 Great POP displays that drive sales growth and encourage conversion all have one thing in common – intelligent design. When you turn to us for help creating effective POP displays for your brand in Montreal, Quebec, we'll make sure your displays include the following important elements:
Bold graphics
Eye-catching features
Engaging text
A careful layout
This way, you're able to stay on top of the retail game and encourage shoppers to get to know more about your product and brand.
Over the years, we've designed and created hundreds of exceptional POP displays for clients in many different industries. Whether you're trying to promote school supplies, gum, cosmetics, or any other product, you can rest easy knowing we'll meet your needs and then some. The best part is that we'll be there for you every step of the way to take care of problems, answer your questions, and make your journey to retail success beneficial.
You'll be hard-pressed to find professionals with as much knowledge and experience creating POP displays as ours. If you're ready to take your brand's in-store performance to the next level, reach out to us at d3 today. We look forward to hearing from you!
---
At d3, we offer POP displays to businesses throughout Canada, including Toronto (GTA), Montreal (GMA), Vancouver (GVA), Mississauga, Etobicoke, Brampton, Calgary, and Halifax. We also serve the USA, including Chicago, New York, New Jersey, Los Angeles, Dallas, Seattle, Atlanta, Charlotte, Kansas, and Miami; Europe, including London, Paris, Barcelona, Frankfurt, Milan, Prague, and Budapest; and Asia, including Mumbai, India; Bangkok, Thailand; Manila, Philippines; Beijing, China; Colombo, Sri Lanka; and Sao Paolo, Brazil.
Similar Services We Offer: