Achieving success on the retail floor is a process filled with details. However, thanks to our signature process, we know exactly what it takes to get your retail ready displays ready for retail on time and on budget. This process includes the following steps:
• DEFINE— When you turn to us for retail ready displays, we'll take the time to get to know your brand, your business and your objectives. We'll also put our extensive knowledge of retail settings and shopper intelligence to work to come up with the best display solutions that complement the retail goals of your brand.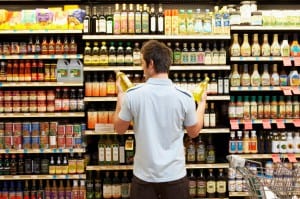 • DESIGN— With a solid foundation of insights, objectives and context, we get right to designing your retail ready displays. Our designs are both functional and impactful, so retailers benefit from having your products out on the floor, and shoppers are attracted to what your brand has to offer.
• DELIVER— After your design plans are finalized, here's where d3 really shines, delivering your displays on time, on location and on budget.  And if there are any problems along the way, we'll take care of them, so you can rest easy.
This is just a brief overview of what it takes to turn your displays from merely an idea into a valuable marketing tool that drives profits and gets consumers to notice your brand. If you want to know more about what we do here at d3 and our process, don't hesitate to reach out to us.