There's no limit to the retail displays we design and create.
When it comes to your retail displays, you want them to attract and inform shoppers and turn them into buyers. At d3, we create retail displays that do exactly that! There's no limit to our display creation capabilities, and we can take care of designing, populating, and even delivering your displays to your chosen distribution location for you. From countertop displays to standalone and shelf displays for hand creams, spices, school supplies, or even coupons, we're your source for custom designs, creation, co-packing, and shipping.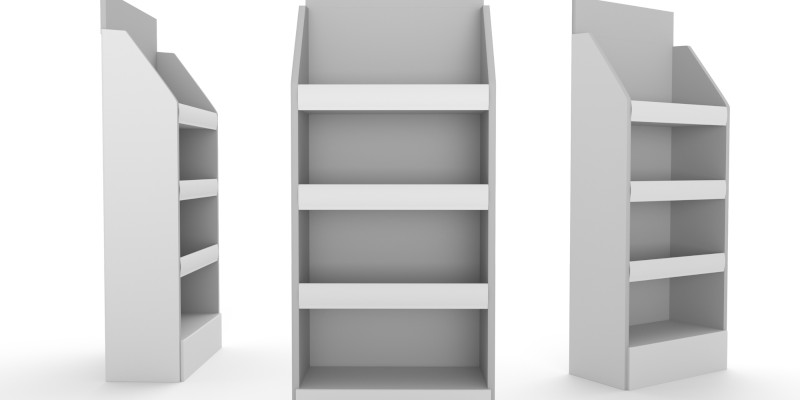 Our process for creating retail displays is highly collaborative, and we'll always encourage your input as we work hard to create the most effective retail display solution for your product and brand. We'll make sure your needs remain our focus throughout the creative process, and after we've come up with the right plan, we'll provide turn-key co-packing and logistics services to complete the project.  
Our retail displays are ready for retail. What does this mean? Put simply, after we ship your retail displays to your chosen location within Brampton, ON, all the store staff has to do is merchandise the displays within the right location at the store. It doesn't get easier or more intuitive than that!
Your brand's success is a big deal to us, and we'll go above and beyond to create retail displays for you that engage shoppers and drive sales growth. For more information about the types of displays we create, and our signature DEFINE • DESIGN • DELIVER process, contact us today.
---
At d3, we offer retail displays to businesses throughout Canada, including Toronto (GTA), Montreal (GMA), Vancouver (GVA), Mississauga, Etobicoke, Brampton, Calgary, and Halifax. We also serve the USA, including Chicago, New York, New Jersey, Los Angeles, Dallas, Seattle, Atlanta, Charlotte, Kansas, and Miami; Europe, including London, Paris, Barcelona, Frankfurt, Milan, Prague, and Budapest; and Asia, including Mumbai, India; Bangkok, Thailand; Manila, Philippines; Beijing, China; Colombo, Sri Lanka; and Sao Paolo, Brazil.