The sky's the limit when it comes to the types of custom POP displays we're able to design and create.
Custom POP Displays – At d3, the sky's the limit when it comes to the types of custom POP displays we're able to design and create. We can custom-design and build any type of display made out of cardboard or another type of permanent display that will help your products stand out in any retail setting.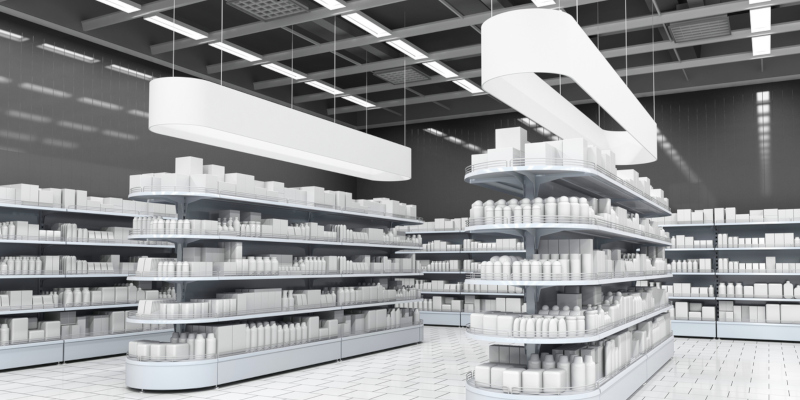 We are familiar and experienced with creating several different types of custom POP displays. From PDQ trays to stand alone displays and counter displays, we do it all. Even if we've never created a display like the one you want before, we guarantee that we are up for the challenge.
At d3, our ability to create highly effective custom POP displays comes from our years of experience working with major retailers in all different segments. However, at d3, we're about a lot more than just attention-grabbing displays. Our company culture is rooted in going that extra distance. We'll do whatever it takes to make sure your product stands out.
It's this expertise plus our highly motivated attitude that drives us and sets us apart. When you turn to us to create a custom display, we'll be there for you and your brand every step of the way without fail. This means that we'll answer your questions, smooth-out problems without a lot of fuss, and basically do whatever it takes to make your journey towards enhanced retail performance beneficial and enjoyable.
Get in touch with us at d3 today to work with a team of retail professionals that will make creating custom POP displays a rewarding process.
---
At d3, we offer custom POP displays to businesses throughout Canada, including Toronto (GTA), Montreal (GMA), Vancouver (GVA), Mississauga, Etobicoke, Brampton, Calgary, and Halifax. We also serve the USA, including Chicago, New York, New Jersey, Los Angeles, Dallas, Seattle, Atlanta, Charlotte, Kansas, and Miami; Europe, including London, Paris, Barcelona, Frankfurt, Milan, Prague, and Budapest; and Asia, including Mumbai, India; Bangkok, Thailand; Manila, Philippines; Beijing, China; Colombo, Sri Lanka; and Sao Paolo, Brazil.