We will stop at nothing to ensure your POP displays get results.
Did you know that you only have a matter of seconds to grab a shopper's attention and convert them into a buyer? At d3, our main purpose is to help your product stand out in any retail environment, specifically by using POP displays. When it comes to POP displays, the sky is the limit. Whether you're looking for a customized one, two or three-dimensional POP solution, d3 can DEFINE • DESIGN • DELIVER it for you.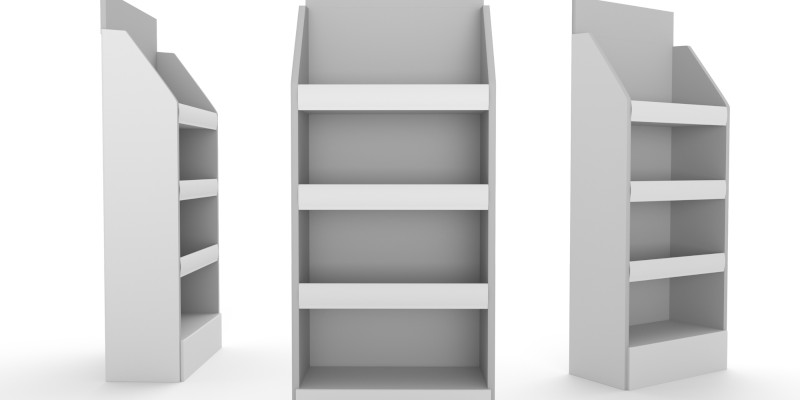 The Elements of a Great POP Display
Before a shopper can be converted to a purchaser, you must first attract their attention within a very limited time frame. At d3, we're all about going the extra distance to make your product successful in a retail setting. We will stop at nothing to ensure that the POP displays we make for you get the results you want.
At this point, you might want to know exactly what goes into a great POP display and what it takes to enhance conversion and sales growth. The answer is simple – intelligent design. When you sit down with us, we'll make sure your POP displays feature simplistic, yet eye-catching features, like bold graphics, stunning text, and a careful layout, to ensure your displays transform shoppers into buyers in a matter of seconds.
How do we know what goes into a great POP display? We've created hundreds of exceptional POP displays for our clients over the years. Plus, we have experience producing displays for all types of products for companies in a variety of industries. Whether you're trying to sell gum, cosmetics, school supplies, or any other product that could benefit from a POP display, we've got you covered.
Our Promise to You
When you turn to d3 for help or guidance creating a POP display plan for your product, we will be there for you every step of the way. We'll help you solve problems and make sure the process is as smooth as possible, so you don't have to worry or fret over the little things. We want to build a partnership with you that will make your journey to retail success rewarding and beneficial.
When we say we'll take care of everything, we mean it. While we welcome your involvement, there's nothing wrong with sitting back and relaxing while we design and produce your POP displays. While we'll always ask for your approval and input, you can feel confident knowing your displays are going in the right direction thanks to our expertise.
Once we're done with the creation process, our partners over at Co-Pak will pack and ship your displays and make sure they're delivered to the right retail outlet. All you have to do from that point is wait and watch as your brand gains recognition from your valued client base.
Get Started Today
We guarantee you won't find a team of retail professionals with this level of expertise in POP displays anywhere else. Contact us at d3 today to find out more about how we can help you and your product.
---
At d3, we offer POP displays to businesses throughout Canada, including Toronto (GTA), Montreal (GMA), Vancouver (GVA), Mississauga, Etobicoke, Brampton, Calgary, and Halifax. We also serve the USA, including Chicago, New York, New Jersey, Los Angeles, Dallas, Seattle, Atlanta, Charlotte, Kansas, and Miami; Europe, including London, Paris, Barcelona, Frankfurt, Milan, Prague, and Budapest; and Asia, including Mumbai, India; Bangkok, Thailand; Manila, Philippines; Beijing, China; Colombo, Sri Lanka; and Sao Paolo, Brazil.
Similar Services We Offer: