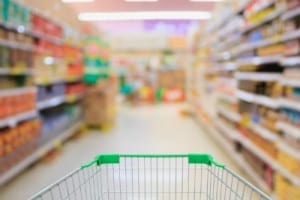 When it comes to the world of retail displays, your options may seem like they're never-ending. If you're stuck on which type of display to go with, there are a few really good reasons why retail ready displays are the answer to all of your display, branding, and marketing needs:

•  We take care of everything—Yes, you read that right. We've been creating retail ready displays for our valued clients for years now, and we know everything that should go into the process. Although we want and value your input, we can take care of the design, creation, and delivery processes, so all you have to do is focus on building your business.

•  Retail ready displays are an instant solution—One of the main perks of retail ready displays is that they arrive at the store ready to go. All the store staff has to do is take them out of the box and set them in their place. And again, all you have to do to get your retail ready displays set to go is sit back and relax.

•  These displays drive sales –Our retail ready displays are designed to attract customers so you experience a drive in sales and a significant return on your investment. Plus, you can't beat the branding opportunities these displays provide.

•  Retail displays give any brand a new opportunity—If your sales have been struggling or your branding has been off and on over the past few months, retail ready displays are a great way to start fresh and get back in the retail game.