Get Your Brand Ready For Retail With Display-Ready Pallets.
Put simply, the more attention your products garner in a retail setting, the better off your brand's bottom line will be. The challenge lies in making shoppers give your product the attention it deserves in a retail setting, which is where our talented team at d3 comes in! We're a member of the Co-Pak family, and we know what needs to happen to get your brand noticed for optimal sales growth.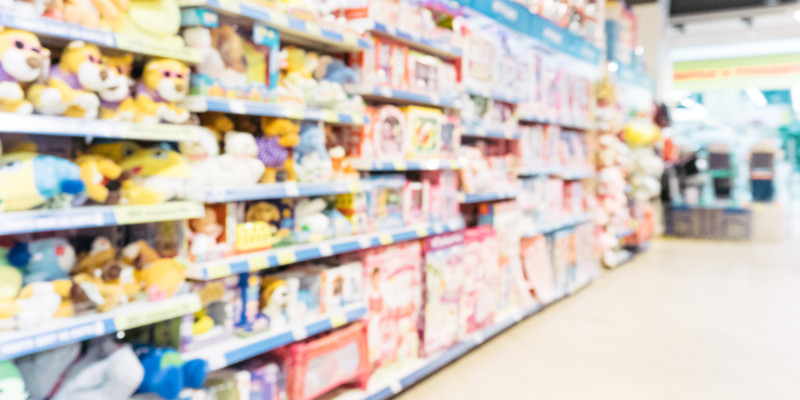 Team up with us, and our partners over at Co-Pak can take care of all your co-packing and product assortment requirements to get your display-ready pallets ready for retail. After one of these pallets gets to its destination, all the retailer needs to do is remove the packaging, and your display is ready to go!
Many big-box retailers today won't even think about working with your brand if you provide display set-up instructions. Display-ready pallets let you gain a foothold in larger stores, like Home Depot, Canadian Tire, and Walmart, so you can reach even more customers and take your brand to a new point.
We're excited to get your display-ready pallets shipped off to stores in Vancouver, British Columbia, but before this happens, things need to start with intelligent design. Our team will get to know your goals, your product, and what your displays need to feature to come up with a solution that works for your brand.
Are you ready to revolutionize your brand's in-store performance with the right displays and display-ready pallets? Contact us at d3 today!
---
At d3, we offer display-ready pallets to businesses throughout Canada, including Toronto (GTA), Montreal (GMA), Vancouver (GVA), Mississauga, Etobicoke, Brampton, Calgary, and Halifax. We also serve the USA, including Chicago, New York, New Jersey, Los Angeles, Dallas, Seattle, Atlanta, Charlotte, Kansas, and Miami; Europe, including London, Paris, Barcelona, Frankfurt, Milan, Prague, and Budapest; and Asia, including Mumbai, India; Bangkok, Thailand; Manila, Philippines; Beijing, China; Colombo, Sri Lanka; and Sao Paolo, Brazil.