We guarantee to keep the individual needs of your brand in mind while designing custom retail displays in Toronto.
Here at d3, we understand that no two retail displays should be the same or even similar. If you've ever observed retail displays as you walk through a store, you've probably noticed they aren't very different from each other. If you want your retail displays to truly stand out and drive sales growth, it's time to turn to us for effective solutions and processes.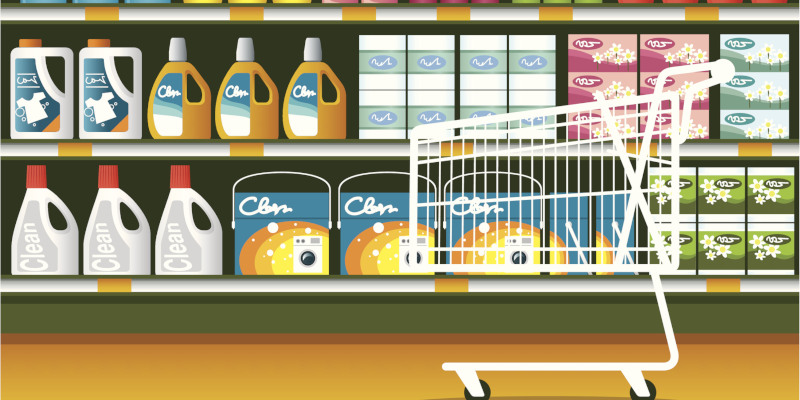 Our Difference
Our custom retail displays are always crafted with the individual needs of the brand in mind. We offer a number of options, including standalone shelf, countertop display, or standalone floor displays designed for any type of product. When it comes to our custom retail displays, there's no limit to the types of displays we're able to design, build, populate, and ship.
When you partner with us, we'll collaborate directly with you, so we can define your needs and design custom retail displays that capture your goals and vision. Once your displays are designed and ready to go, all you have to do is ship the products to us loose. We'll take care of merchandising them in the displays, boxing the displays securely in shipping cartons, and shipping them directly to the retail locations you chose.
The Design Phase
When it comes to our three-pronged process, we believe the design aspect of putting together custom retail displays is the most important. We get that even minor problems can take up a ton of your time and have the power to derail your display plan even before your items hit the retail floor. We take time to carefully design your project and apply real-world solutions, so your displays boast strength, durability, stability, and ease of use when it comes to transport and assembly.
Our value-driven, intelligent design solutions get rid of headaches and ensure that not only are you more than happy with your custom retail displays, but shoppers are attracted to them when they scan the aisles of their local store. We put our extensive retailer and shopper intelligence to work on every project to make sure you get what you need to drive sales growth, improve brand recognition, and establish a strong customer base.
Another one of our top advantages when it comes to designing custom retail displays is that we've worked with many major retailers across many different segments. We know their unique display and stock requirements and use this intelligence to design custom retail displays that get the attention they deserve.
Our carefully-procured design phase is what leads to great custom retail displays. To discover the many benefits of proper retail display design, reach out to us to get started!
Give Us a Call
Here at d3, we want to be the one-stop DEFINE • DESIGN • DELIVER display solution for all your retail display needs. Reach out to us today to find out more about the custom retail displays we create and what we can do for you and your brand in Toronto, Ontario.
---
At d3, we offer custom retail displays to businesses throughout Canada, including Toronto (GTA), Montreal (GMA), Vancouver (GVA), Mississauga, Etobicoke, Brampton, Calgary, and Halifax. We also serve the USA, including Chicago, New York, New Jersey, Los Angeles, Dallas, Seattle, Atlanta, Charlotte, Kansas, and Miami; Europe, including London, Paris, Barcelona, Frankfurt, Milan, Prague, and Budapest; and Asia, including Mumbai, India; Bangkok, Thailand; Manila, Philippines; Beijing, China; Colombo, Sri Lanka; and Sao Paolo, Brazil.