Our custom retail displays are crafted with the specific needs of your brand in mind in Montreal, QC.
Custom Retail Displays in Montreal – At d3, we realize that all custom retail displays shouldn't be the same. If you've ever walked through a store, casually observing the retail displays, you've probably noticed that they're all pretty similar. If you want a retail display created for your brand that's actually customized in design and function, look no further than to us at d3.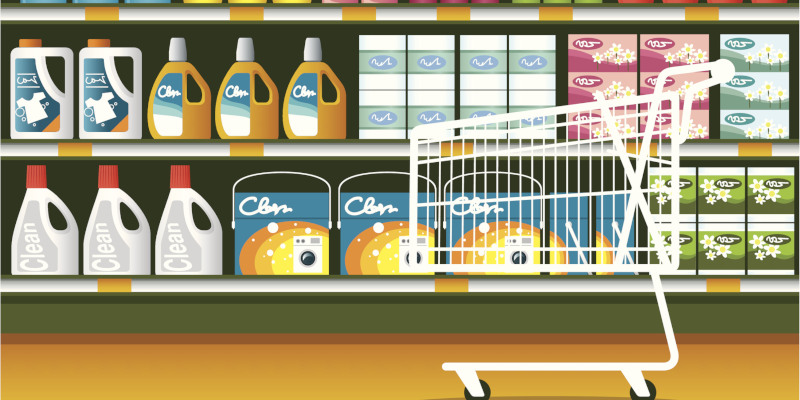 Our custom retail displays are crafted with the specific needs of your brand in mind. We offer standalone floor, shelf or countertop displays for information pamphlets, chocolates, school supplies, spices, hand-creams, pencil crayons, etc. There is absolutely no limit to the kind of custom retail displays we are able to custom design, build, populate and ship in Montreal, QC.
Our partners collaborate with us, help us define their needs and we design their retail-ready displays. They ship the product to us loose, and we merchandise it in the displays, then box it securely in shipping cartons and send them to the predetermined retail locations.
The only thing the store staff needs to do is put the displays on the floor and remove the outer shipping carton. That's true retail-ready displaying, from original conception to pre-done merchandising. Although we're always open to address your questions or concerns, you can rest assured knowing that not only will your custom display look great in-store, but it will also arrive at the designated location on time.
Let us be your one-stop DEFINE • DESIGN • DELIVER display solution for your retail-ready products. To find out more about our custom retail displays, contact us at d3 today.
---
At d3, we offer custom retail displays to businesses throughout Canada, including Toronto (GTA), Montreal (GMA), Vancouver (GVA), Mississauga, Etobicoke, Brampton, Calgary, and Halifax. We also serve the USA, including Chicago, New York, New Jersey, Los Angeles, Dallas, Seattle, Atlanta, Charlotte, Kansas, and Miami; Europe, including London, Paris, Barcelona, Frankfurt, Milan, Prague, and Budapest; and Asia, including Mumbai, India; Bangkok, Thailand; Manila, Philippines; Beijing, China; Colombo, Sri Lanka; and Sao Paolo, Brazil.