Make your displays stand out with our expertise.
Is there a challenge too big or too small for our talented team at d3? The answer is no! When it comes to the custom POP displays we put together, we're up for tackling any challenge and going above and beyond for our clients. Whether you need a tough display that will last for several months or a semi-permanent display for a new promotion, we'll go above and beyond your expectations.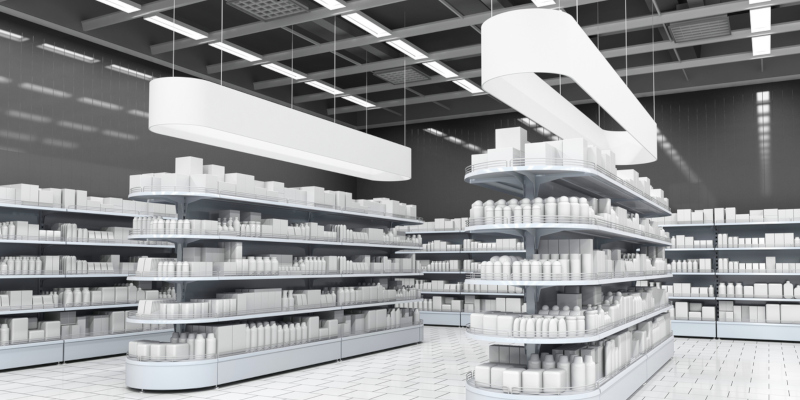 Our experience designing and creating all kinds of custom POP displays is extensive. We're more than prepared, for example, to design everything from PDQ trays to standalone displays. Even if we're not familiar with the type of display you want, we are willing to do whatever is necessary to take your vision and turn it into reality.
Our success comes from many years of experience working with retailers from all sorts of industries in the Toronto, Ontario area, as well as our ability to put together highly effective custom POP displays. At the same time, we're about more than simply designing effective displays – our company culture is all about going the extra distance. When you partner with us, we'll do whatever it takes to make sure your product stands out in any retail setting.
Our team here at d3 will be by your side during every phase of the display creation process, allowing you to give as much or as little direction as you want. Get in touch with us today to find out more about what we can do for you and your brand when it comes to custom POP displays.
---
At d3, we offer custom POP displays to businesses throughout Canada, including Toronto (GTA), Montreal (GMA), Vancouver (GVA), Mississauga, Etobicoke, Brampton, Calgary, and Halifax. We also serve the USA, including Chicago, New York, New Jersey, Los Angeles, Dallas, Seattle, Atlanta, Charlotte, Kansas, and Miami; Europe, including London, Paris, Barcelona, Frankfurt, Milan, Prague, and Budapest; and Asia, including Mumbai, India; Bangkok, Thailand; Manila, Philippines; Beijing, China; Colombo, Sri Lanka; and Sao Paolo, Brazil.