Work with us to design custom POP displays that emphasize your brand in Vancouver.
Having great custom POP displays in your retail space can make a big difference in the results of your sales each day. If that sounds like a big promise, you may be surprised to know that many retailers under-use POP displays and businesses that customize their signage often see as much as 20% return on products sold!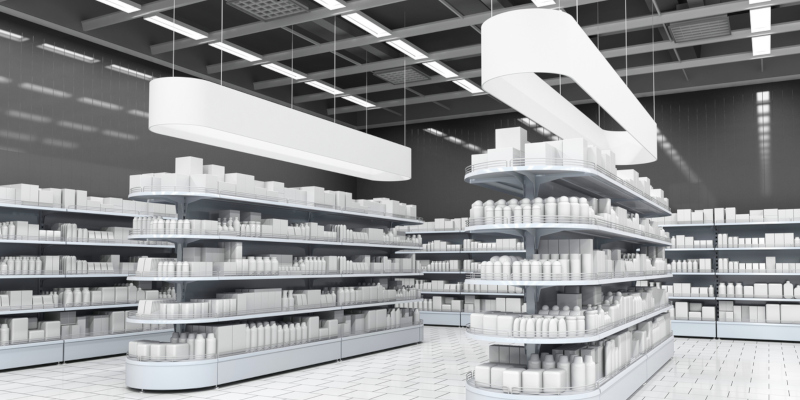 At d3, we know that finding the right signage for your retail store can often lead to the same old bland options that you would find everywhere else. Why not work with us to design custom POP displays that not only emphasize your brand, but also help your customers remember why they came to shop with you! POP displays, or Point-of-Purchase displays, can be incorporated in virtually every corner of your store, on your sale racks, hanging from the ceiling, and even printed on your shopping bags.
The options for custom POP displays are virtually endless when you work with us at d3. We are incredibly motivated to help you boost your business, and we have many years of experience working with various retailers to design and implement customized solutions in their retail spaces. With custom POP displays, you can add the signage you need to enhance your sales, draw attention to new products, and keep your customers coming back to you for the things they want and need.
If you own a retail store in Vancouver, British Columbia and you are interested in seeing what custom POP displays can do for you, contact us at d3 today. We're here to DEFINE • DESIGN • DELIVER!
---
At d3, we offer custom POP displays to businesses throughout Canada, including Toronto (GTA), Montreal (GMA), Vancouver (GVA), Mississauga, Etobicoke, Brampton, Calgary, and Halifax. We also serve the USA, including Chicago, New York, New Jersey, Los Angeles, Dallas, Seattle, Atlanta, Charlotte, Kansas, and Miami; Europe, including London, Paris, Barcelona, Frankfurt, Milan, Prague, and Budapest; and Asia, including Mumbai, India; Bangkok, Thailand; Manila, Philippines; Beijing, China; Colombo, Sri Lanka; and Sao Paolo, Brazil.