For effective, customized POP displays, we're the ones for the job.
It only takes a matter of seconds to grab a shopper's attention in a retail setting. Conversely, it only takes a few seconds to grab a shopper's attention and lose them as a buyer because they're not impressed by the store display. Here at d3, our goal is to convert shoppers into buyers – not the other way around – with our POP displays customized specifically to your brand. Whether you're looking for a one, two, or three-dimensional POP display, we'll do whatever it takes to make it happen!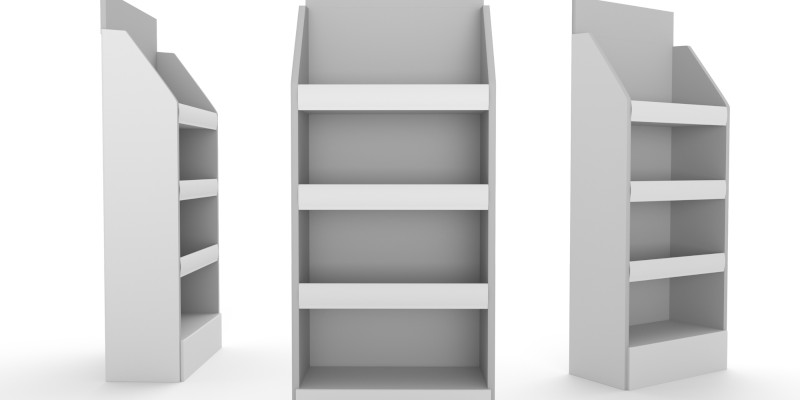 What can you expect from us at d3 when you turn to us for POP displays in Brampton, ON? First off, we'll be right by your side at every point. We're the ones who will solve problems on your behalf and ultimately, make your display creation project go as smoothly as possible. We don't want you to fret over the small things, and we'll go above and beyond to form a lasting partnership with you.
While we're here to take care of everything as we design and create our POP displays, we always welcome your involvement. Your approval and input are always encouraged, but at the same time, you can sit back, relax, and know your displays will go in the right direction all thanks to our experience, expertise, and drive to create effective POP displays.
Our level of experience with POP displays is hard to match, and we can't wait to get started on your project! Contact us today to discuss your display creation needs.
---
At d3, we offer POP displays to businesses throughout Canada, including Toronto (GTA), Montreal (GMA), Vancouver (GVA), Mississauga, Etobicoke, Brampton, Calgary, and Halifax. We also serve the USA, including Chicago, New York, New Jersey, Los Angeles, Dallas, Seattle, Atlanta, Charlotte, Kansas, and Miami; Europe, including London, Paris, Barcelona, Frankfurt, Milan, Prague, and Budapest; and Asia, including Mumbai, India; Bangkok, Thailand; Manila, Philippines; Beijing, China; Colombo, Sri Lanka; and Sao Paolo, Brazil.