Leave the design, creation, and fulfillment of your POP displays in Toronto to our talented team.
You only have a matter of seconds to grab a shopper's attention and turn them into a buyer. This is why at d3, our purpose is to make sure your product stands out in any busy retail environment by using POP displays. When it comes to POP displays, your options are endless, and whether you are looking for a customized display, one that is two or three-dimensional, or anything else, we'll make sure you get exactly what you want and need.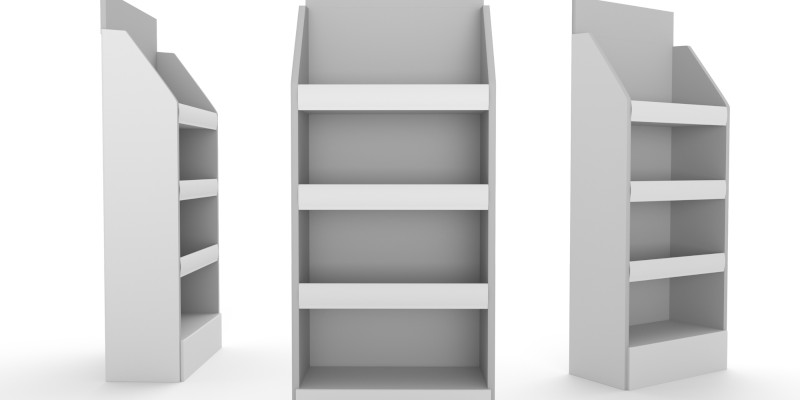 What We Offer
We know exactly how to convert shoppers to purchasers in a matter of seconds. Plus, we are committed to ensuring your product and brand are successful in a retail setting. Most importantly, we won't stop at anything to make sure the POP displays we design and create for you get the exact results you're after in Toronto, Ontario.
When you first turn to us for help and guidance with your POP displays, we'll make it clear that we'll be there for you every step of the way. Leave it up to us to solve problems and make sure going from concept to completion is a smooth, hassle-free process. With us, you won't have to worry or fret about the little things! In fact, we'll work hard to build a lasting partnership with you that encourages a rewarding journey to retail success.
What to Let Us Know
While we'll do all the hard work, there are several pieces of information we'll need from you before we can create exceptional POP displays for your brand. Here's just a glimpse into some of the info we want you to give us during the design phase of your project:
What your brand is all about—Does your brand have a motto or certain message you try to incorporate with your branding? We want to hear about it! When we design your POP displays, we'll do whatever it takes to make sure your displays complement your brand and its messaging perfectly.
The product you want to display—Even though this might seem obvious, we need you to let us know what type of product you want to display. Whether you're trying to market school supplies, cosmetics, small food items, or anything else, we've got you covered. We've created POP displays for all kinds of products over the years, and we'll draw on this experience when we work with you.
Your retail goals—Do you want to drive sales, expand your client base, or simply get the word out there about your brand? Tell us the vision you have in mind for your brand, and we'll craft your POP displays to help you achieve your goals.
We're always here for you, so if you ever want to take your POP displays in a different direction or you have questions about anything, don't hesitate to reach out to us.
Contact Us Today
Leave the design, creation, and fulfilment of your POP displays to us, and you won't be disappointed. For more information about our signature processes and solutions, give us a call at d3 today!
---
At d3, we offer POP displays to businesses throughout Canada, including Toronto (GTA), Montreal (GMA), Vancouver (GVA), Mississauga, Etobicoke, Brampton, Calgary, and Halifax. We also serve the USA, including Chicago, New York, New Jersey, Los Angeles, Dallas, Seattle, Atlanta, Charlotte, Kansas, and Miami; Europe, including London, Paris, Barcelona, Frankfurt, Milan, Prague, and Budapest; and Asia, including Mumbai, India; Bangkok, Thailand; Manila, Philippines; Beijing, China; Colombo, Sri Lanka; and Sao Paolo, Brazil.
Similar Services We Offer: