When you let us create temporary displays in Toronto, ON for your brand, you'll receive impressive attention to detail and dedication to your needs.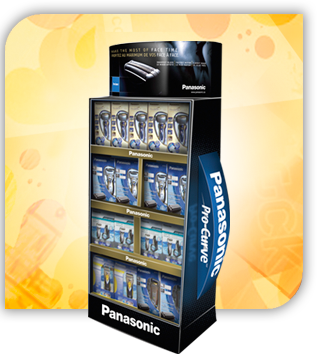 Temporary Displays, Toronto, ON – When you have a product you want to showcase during a specific season or for just a few months, turn to us at d3. We create temporary displays that are not only designed to grab shopper attention, but will also take your product's performance in-stores from good to great.
Just because our temporary displays aren't made to be around for a long time doesn't mean that they sacrifice in terms of function, form, or design. When you let us at d3 create temporary displays for your brand, you'll receive impressive attention to detail and dedication to your needs.
When it comes to temporary displays, we do it all. We can create temporary POP, retail, or custom displays that help your products get noticed in a retail setting. Whether you want your displays to be simple and stunning or eye-catching and complex, you can trust our team to pay attention to your needs and come up with a plan that meets them from the day we start the design process to the day your displays ship out in sturdy containers.
At d3, we're up for whatever challenge you might bring to us. Thanks to our highly talented design team, dedication to your brand's performance, and knowledge of major retailers, we know we can help your product come out on top. For more information about our temporary displays and how we can improve your brand's retail performance, get in touch with us today.
---
At d3, we offer temporary displays to businesses throughout Canada, including Toronto (GTA), Montreal (GMA), Vancouver (GVA), Mississauga, Etobicoke, Brampton, Calgary, and Halifax. We also serve the USA, including Chicago, New York, New Jersey, Los Angeles, Dallas, Seattle, Atlanta, Charlotte, Kansas, and Miami; Europe, including London, Paris, Barcelona, Frankfurt, Milan, Prague, and Budapest; and Asia, including Mumbai, India; Bangkok, Thailand; Manila, Philippines; Beijing, China; Colombo, Sri Lanka; and Sao Paolo, Brazil.