Get your product's performance off the ground with effective temporary displays.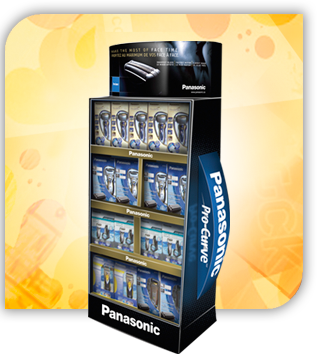 You have a product you want to showcase for a few months or during a certain season and creating a temporary display plan for this purpose is a great way to get results. Here at d3, the temporary displays we design and create not only grab shopper attention, but also take any product's in-store performance from good to great.
Even though temporary displays aren't meant to last for an extended time period, that doesn't mean they lack in terms of function, form, or design. Our team will put impressive attention to detail into your display creation project while remaining dedicated to your needs throughout.
There are many types of different temporary displays we can create for your brand in Toronto, Ontario. For example, we can design and put together retail, custom, or temporary POP displays that will get your brand noticed in any busy retail setting. Whether you want your displays to be complex and eye-catching or simple and stunning, our trusted team will carefully assess your needs and formulate a plan that exceeds them.
Whatever challenge you present to us in Toronto, Ontario, we're up for it! Our talented design team, knowledge of major Canadian and U.S. retailers, and commitment to enhancing your brand's performance will make your product come out on top.
We want to tell you more about how we can enhance your brand's in-store performance, so reach out to us at d3 today. We look forward to hearing from and working with you!
---
At d3, we offer temporary displays to businesses throughout Canada, including Toronto (GTA), Montreal (GMA), Vancouver (GVA), Mississauga, Etobicoke, Brampton, Calgary, and Halifax. We also serve the USA, including Chicago, New York, New Jersey, Los Angeles, Dallas, Seattle, Atlanta, Charlotte, Kansas, and Miami; Europe, including London, Paris, Barcelona, Frankfurt, Milan, Prague, and Budapest; and Asia, including Mumbai, India; Bangkok, Thailand; Manila, Philippines; Beijing, China; Colombo, Sri Lanka; and Sao Paolo, Brazil.