We design, create, populate, and ship a variety of custom displays for our Etobicoke clients.
Unless your product is correctly displayed in-store, it won't receive the attention it deserves, even if it's the best product in the world. At d3, we understand this, and we have the skills, experience, and knowledge to design, create, and complete custom displays that make your product stand out and drive sales growth. When it comes to highlighting your brand, our team at d3 will get the results you're looking for in Etobicoke, Ontario.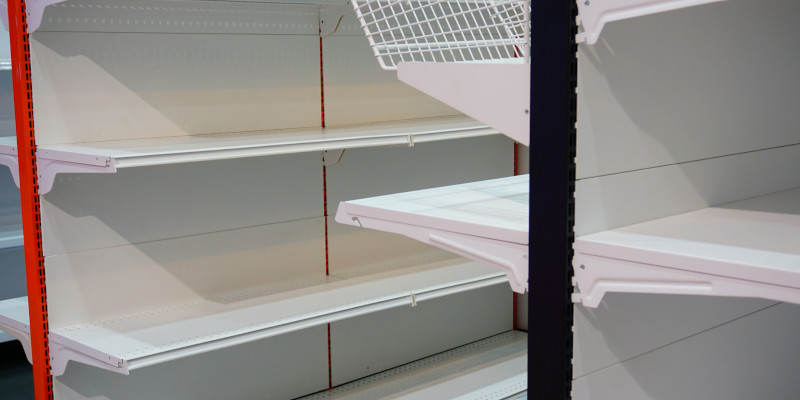 What We Do
We design, create, populate, and ship a variety of custom displays, including temporary, POP, semi-permanent, and permanent displays. However, this isn't all we do! From the very start, we'll consult with you to ensure a display solution that aligns perfectly with your brand. This is just how we do things, and how we stick to our signature DEFINE • DESIGN • DELIVER process.
To give you more information about our signature process, we start by defining what your message is. What are you trying to tell your client base? What sets your brand apart from others? We help you answer these questions during the define stage.
After we finish off that process, we move forward designing your displays. With input from you and expert advice from our experienced team, we determine the layout, size, and overall design of your custom displays and make sure we have your approval before moving forward. From there, we get your displays ready to go and ship them off to pre-determined merchandisers. All you have to do is sit back, relax, and have confidence knowing your displays are in good hands!
Why We Do It
We know all about creative problem solving, tight timelines, and changing projects after ideas are reimagined. While these tasks are just part of what we do, there's a reason why we're passionate about doing all these things for our customers who turn to us for custom displays.
We don't want glory – our satisfaction comes from putting our extensive knowledge of effective custom displays to work for you, so your brand can succeed. This is deep within our motivation as a member of the Co-Pak family and simply who we are. Our goals will never change, and we thrive when we do everything in our power to ensure your long-term success. While we work extremely hard for our client base, a strong relationship is all we're trying to achieve.
Our Role
As a member of the Co-Pak family, we take our role in the creative process seriously. When you have us create custom displays for your brand, your needs will be at the forefront of the process. From the initial discovery stage to the minute your displays head out to the stores you chose, you can rest easy knowing your displays will be truly unique while complementing your specific goals.
Here at d3, we want to be the only place you turn to for all your display design and creation needs. Get in touch with us today to discover everything we have to offer and to find out more about what we can do for you and your brand!
---
At d3, we offer custom displays to businesses throughout Canada, including Toronto (GTA), Montreal (GMA), Vancouver (GVA), Mississauga, Etobicoke, Brampton, Calgary, and Halifax. We also serve the USA, including Chicago, New York, New Jersey, Los Angeles, Dallas, Seattle, Atlanta, Charlotte, Kansas, and Miami; Europe, including London, Paris, Barcelona, Frankfurt, Milan, Prague, and Budapest; and Asia, including Mumbai, India; Bangkok, Thailand; Manila, Philippines; Beijing, China; Colombo, Sri Lanka; and Sao Paolo, Brazil.
Similar Services We Offer: